Reefer containers are also known as refrigerated containers. The containers are fitted with refrigeration machinery and are generally used to transport temperature-sensitive cargo. Perishable to non-perishable items like fruits, vegetables, meats, seafood and pharmaceuticals can be easily stored in these containers.
They are frequently used by supermarkets, restaurants, event organizers and hospitals for temporary storage. It can also be used as a freezer or chiller depending on the temperature desired.
Refrigerated (Reefer) Containers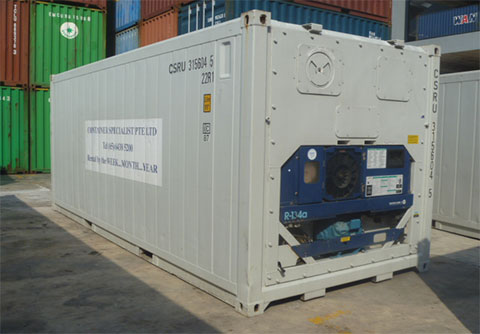 Transporting temperature sensitive items
From ships to on-road cargo, reefer containers can be used anywhere to transport various products like vegetables, fruits, dairy products, meat, seafood among other things.
This container type is used to carry all sorts of temperature sensitive items. The items not only remain fresh but are also safe from external elements like dirt and contaminations.
Substitute for Coldroom
The reefer containers can also be used as a substitute for cold rooms. If you need to increase your cooling capacity at events or festivals, these reefer containers can store a wide range of products and help maintain the shelf life of the products stored in the container.
Convenient storage solution
Reefers can be very useful at the time of disasters. Not only can they be used to transport cargo, but they can also be used to store essential items during an emergency.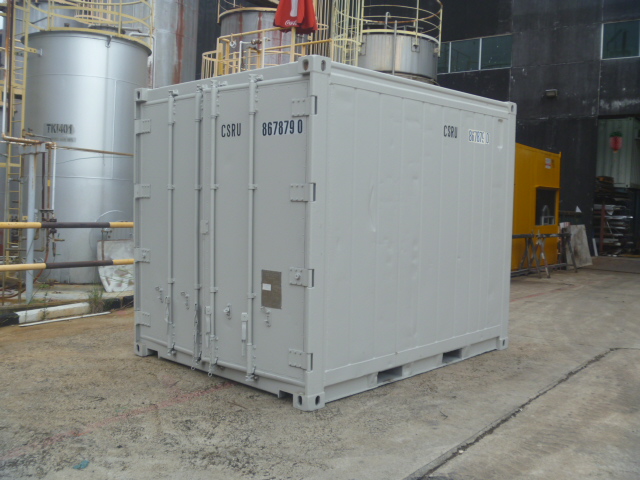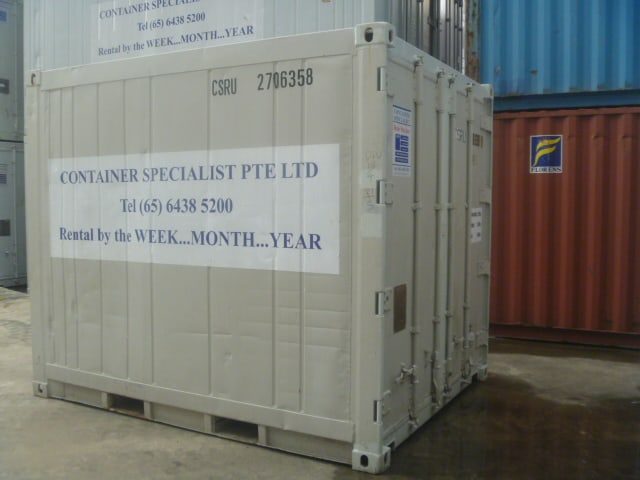 10ft Refrigerated Container
10ft Refrigerated Container
10ft Refrigerated Container
20ft Refrigerated Contaienr
20ft Refrigerated Container
20ft Refrigerated Container
20ft Refrigerated Container
40ft Refrigerated Container
40ft Refrigerated Container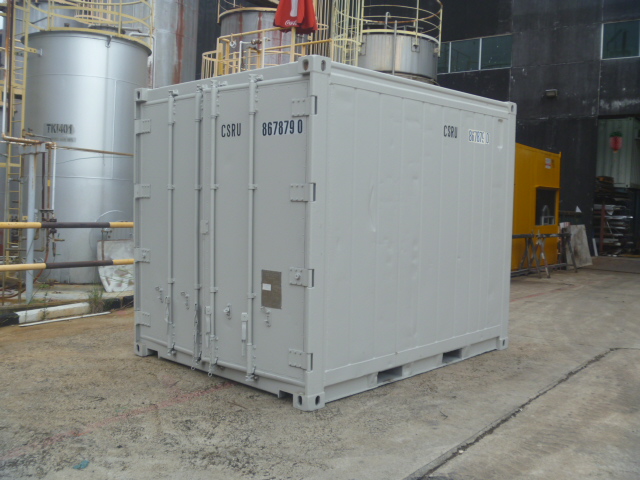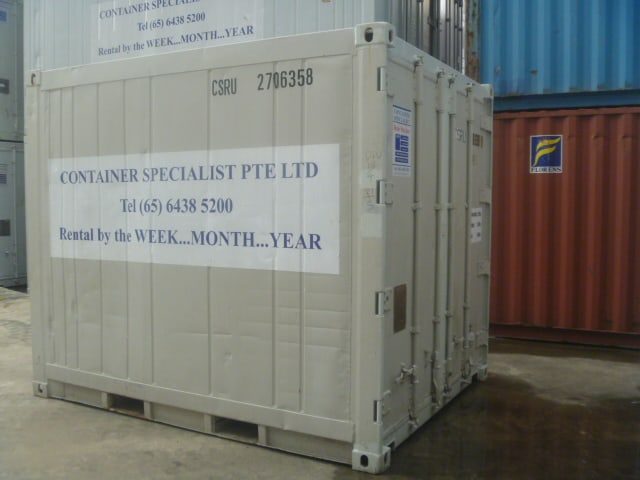 | | |
| --- | --- |
| Manufacturer | Carrier NT |
| Electrical System | Single voltage 380/460, 50/60 hz, 3 phase |
| Power Consumption | Initial 32 amp, MCB type C32 |
| Temperature Range | -20 degree Celsius to 20 degree Celsius |
| Refrigerant | R134A |
Sizes
3m (10ft)
6m (20ft)
12m (40ft High Cube)
External Dimensions (approx.)
Length
3,048 mm
6,058 mm
12,192mm
 
Width
2,438 mm
2,438 mm
2,438 mm
 
Height
2,591 mm
2,591 mm
2,896 mm
Internal Dimensions (approx.)
Length
2,438 mm
5,454 mm
11,588 mm
 
Width
2,284 mm
2,284 mm
2,284 mm
 
Height
2,263 mm
2,263 mm
2,545 mm
Material
Steel
Steel
Steel
Cubic Capacity (approx.)
12.2 m3
28 m3
68.0 m3
Max. gross weight (approx.)
7,500 kgs
24,000 kgs
30,480 kgs
Tare weight (approx.)
2,500 kgs
3,290 kgs
4,590 kgs
Payload (approx.)
5,000 kgs
20,000 kgs
29,410 kgs
Power Cables :
Each cable is approx. 12 to 19 meters (40ft to 60ft) and fitted with a male 4 pin plug
Note : Above specification details may varies.
Why choose Container Specialist?
Wide range of products
Our reefer containers come in various capacity sizes to cater to a wide variety of applications and industries.
The cubic capacity of our containers ranges from 12.2m³ – 68.0m³. Additionally, we offer our customers the option to choose between
10ft (for tight spaces)
20ft, and
40ft high cube reefer containers.
We are also able to customize the containers, modify the door openings, install internal lights, add a loading ramp or even add an additional door.
Reputable
Container Specialist has been around since 1996. Our decades of industry experience ensures that you get to enjoy unrivalled levels of customer service from our professional crew.
Quick response
In case of emergencies, you may contact us at our 24/7 hotline. Our team of highly experienced technicians are just a call away to fix any issues you may have.
Aside from that, we offer our customers instant storage solutions. Whether you are facing a cold room break down or power surge, we can provide you with a container immediately.
Flexible choices
We offer a selection of rental and purchase plans to meet the individual needs of each customer.  You can choose between
Weekly,
Monthly or
Yearly rentals.
Here at Container Specialist, we provide a range of other products. These include shipping containers, GP containers and cargo containers.
Call us at +65 6438 5200 for more information about our products and services.
General Purpose
Containers