Shipping containers are designed as a means to transport cargo efficiently and safely across both land and sea.
They are especially high in demand because of the way they have promoted an economical transportation method. As a result of its popularity, there is a wide range of shipping containers available for every application.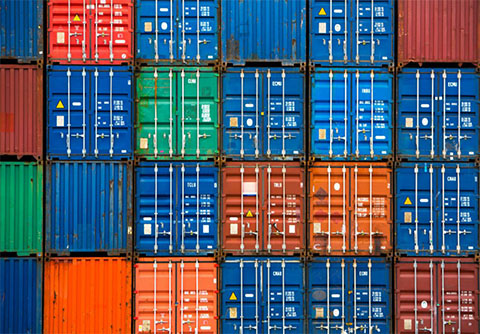 Durability
Shipping containers offer many compelling advantages and its durability is one of them. Given that they are created for long journeys over land and sea, shipping containers are built with its longevity in mind. They are designed to endure wear and tear, and extreme weather conditions while keeping the contents safe and secure.
Ability to be repurposed
Besides being an efficient means of transportation, shipping containers are compact structures that are also incredibly versatile. They can be repurposed into innovative temporary spaces such as offices, bistros, workshops or portable toilets. Not only would you save on construction fees, repurposed shipping containers are an option that is unique to your needs.
Highly customisable
Shipping containers come in standard size and specifications. However we can customize it accordance to your need. Whether you need to store your merchandise outdoors or ship products internationally, there will be something for you.
Why choose Container Specialist?
Personalised service
Our team of professionals ensures that you will enjoy customised service of unrivalled standards.
Highly experienced
With over 20 years of experience, we are dedicated to providing you with cost-effective solutions that are guaranteed to please.
Flexibility
We offer a variety of flexible shipping container rental and purchase options. You can choose to rent weekly, monthly or yearly. Alternatively, you can rent before purchase or purchase then sell it back to us.
Container Specialist is a one-stop provider of all things container-related. Over here, you can shop from our wide selection of storage solutions such as freezer containers , reefer containers  and cargo containers .
Call us at +65 6438 5200 or contact us via our contact form to learn more!
General Purpose
Containers